Video: Foundations of Human Trafficking Graduate Course at UGA
Friday, February 4, 2022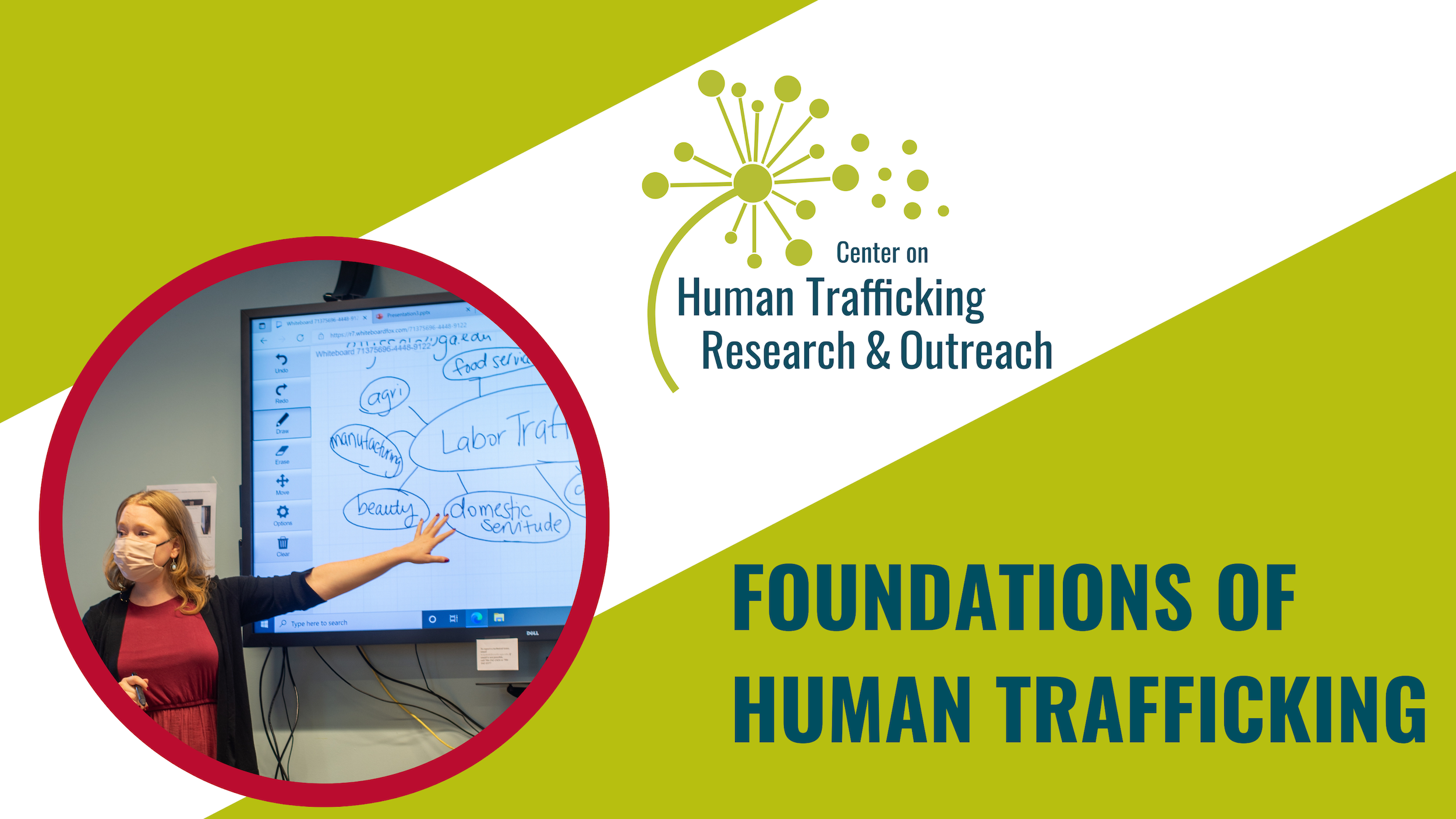 In Fall 2021, CenHTRO launched the first-ever course on human trafficking at the University of Georgia.

The course, "Foundations of Human Trafficking," was taught by CenHTRO Pre-doctoral Fellow Elyssa Schroeder, under the mentorship of CenHTRO Director Dr. David Okech, for graduate students in the School of Social Work.

The class explored the complicated, global implications of modern-day slavery, and featured guest speakers from anti-trafficking professionals in CenHTRO.
"I wanted to create the class I needed when I was a 22-year-old already working in the anti-trafficking movement, but didn't have an expansive knowledge," Schroeder said.
In the future, CenHTRO plans to expand human trafficking education opportunities to a wider body of students.