Field Report: Visiting the Kharakhena Gold Mining Community in Senegal
Wednesday, June 15, 2022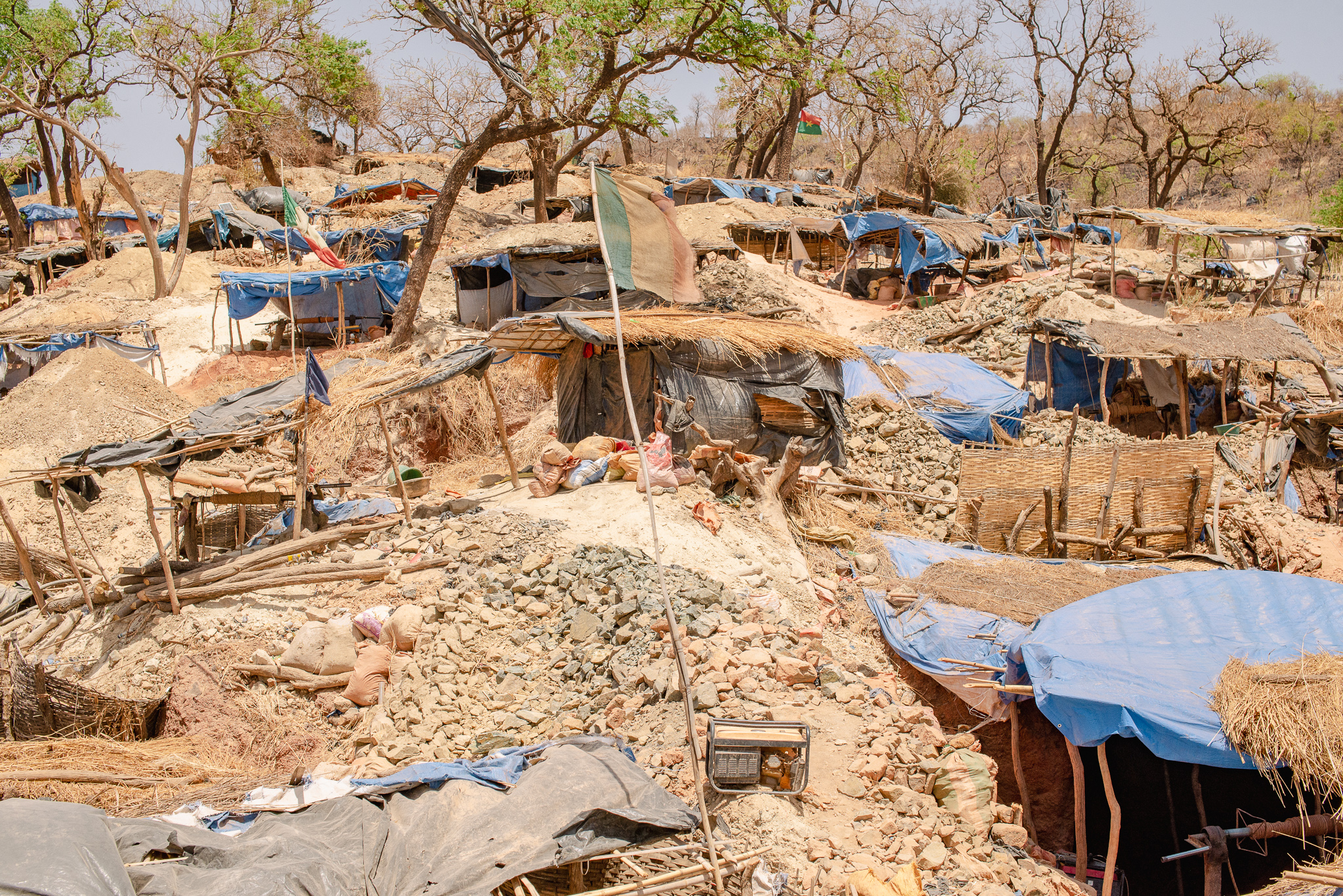 Located 700km from Dakar, the capital of Senegal, the region of Kédougou is distinguished by dense forest and hills, and crossed by the Gambia River.
Kédougou's soil is rich in gold ore and has witnessed a revival of traditional gold mining.


People who once lived by raising crops and livestock have turned to gold panning.
Bordered by Mali and Guinea, Kédougou's mining potential attracts people from outside the country.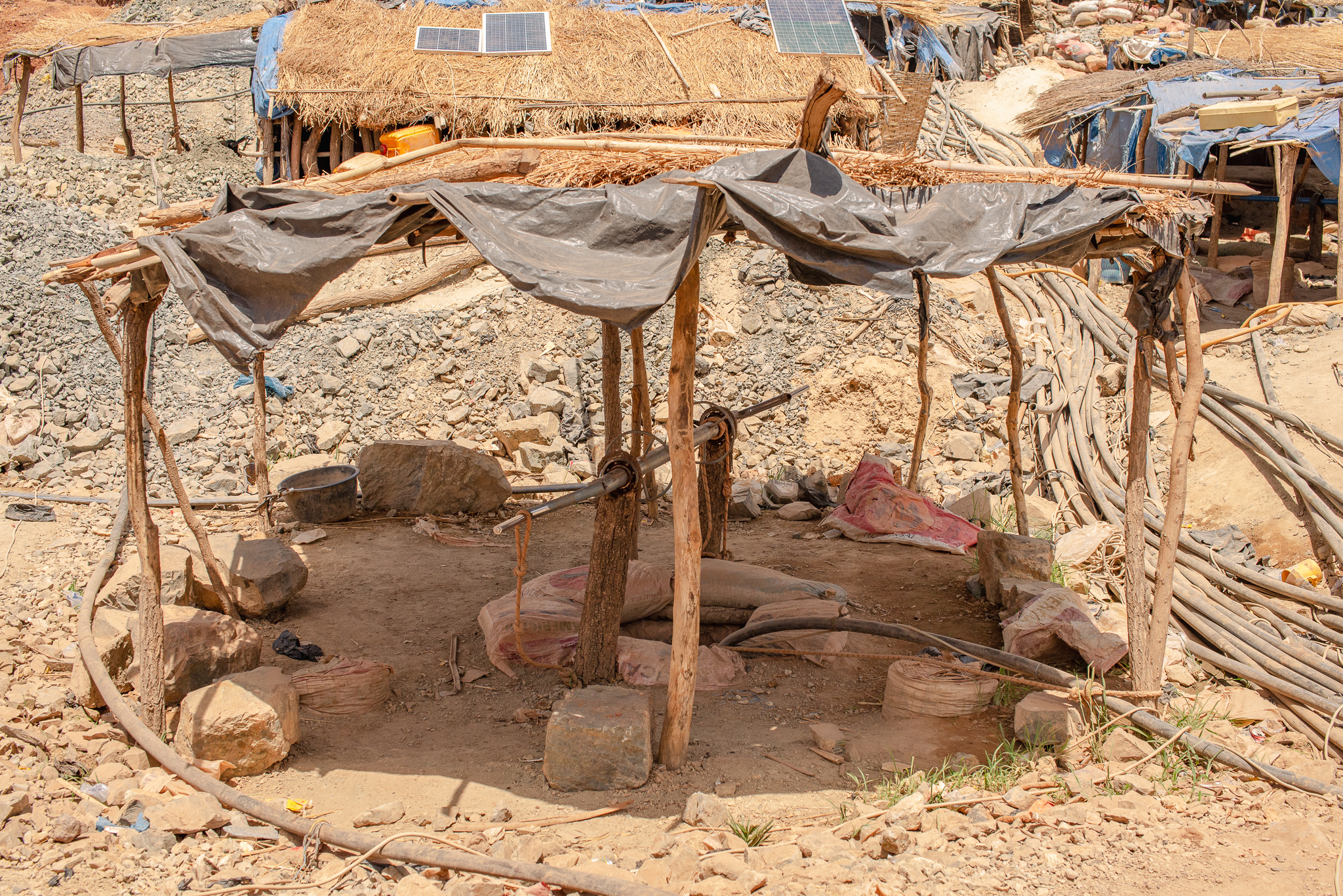 The gold rush, however, has steep downsides. Following local traditional and cultural beliefs, some miners believe visiting sex workers increases their chances of discovering of gold.

Commercial sex work is legal in Senegal, but sex trafficking is rampant in Kédougou's mining communities, affecting mostly young girls from across West Africa, who come looking for decent jobs, but are mostly forced into sex work against their will.


CenHTRO's preliminary findings on the sex trafficking of girls and women aged 15-30 in the region show that a large proportion of severe sex trafficking survivors claim Nigerian citizenship.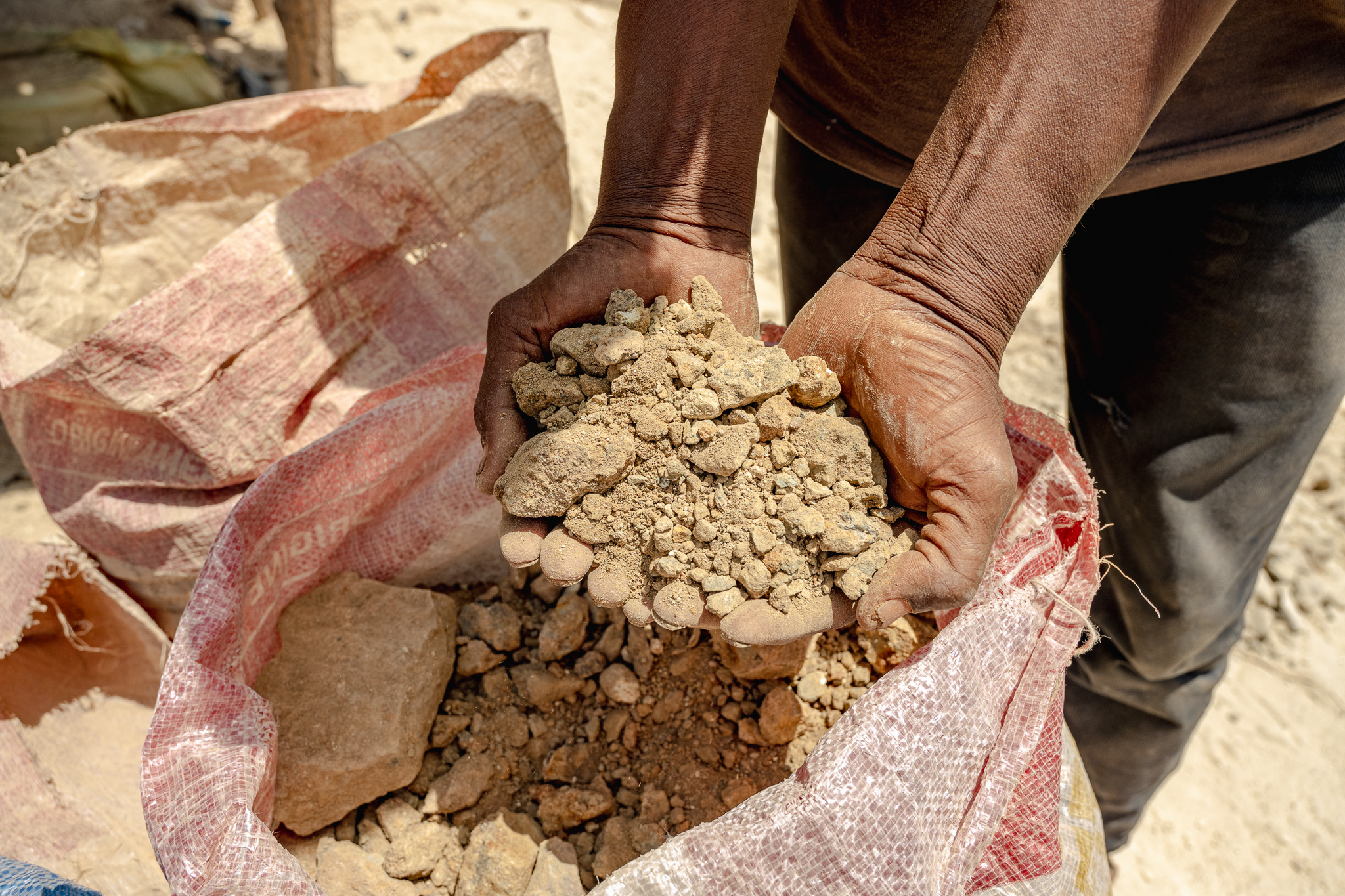 In April,
following its national launch of programs in Dakar
, CenHTRO faculty and staff traveled to Kédougou.

In addition to meeting government and community leaders in the area, CenHTRO visited Kharakhena, a artisinal mining area near the Malian border.

The Monday of our visit offered a day of rest for workers, but a miner named Mohammed Kante walked us through the mining process.

Temperatures in Kharakhena regularly reach 110F or higher. The blue tarps that cover the mines provide the only shade.

Miners use shovels to tunnel down into the surrounding hillsides. The tunnels are hot and dark, Kante told us, and the only supply of ventilation comes from small, generator-powered fans that blow fresh air through plastic tubes that run the length of the tunnel.


Tunnel collapse poses a constant threat, Kante said, so miners brace the walls using thin tree trunks. They swing pickaxes in this tight space to remove rock and soil. They scoop the rubble into bags, then workers on the surface haul it out by cranking a hand winch. At a nearby water source, another set of workers pan the gravel to reveal the sought-after ore.

CenHTRO's baseline report on the sex trafficking of girls and women aged 15-30 will be available in the coming months.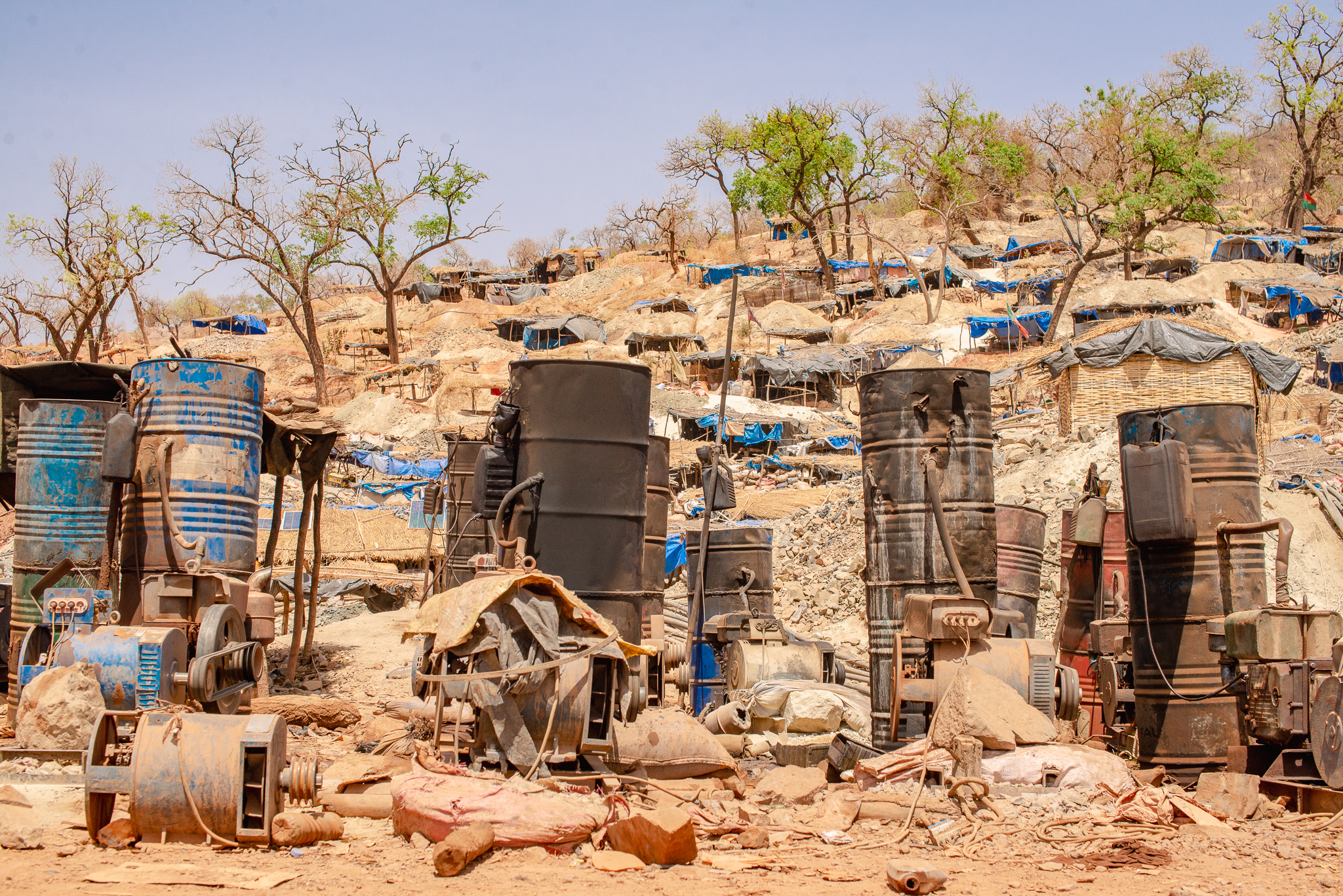 ABOUT SEX TRAFFICKING IN THE GOLD MINING AREAS OF KÉDOUGOU

Trafficking victims and survivors may be young women from the Kédougou region coerced, deceived or forced into sexual exploitation by recruiters and traffickers. These perpetrators may take advantage of the socioeconomic pressures that the young women are subject to.
The expansion of sexual exploitation beyond the gold panning sites throughout the department of Kédougou has been reported by local stakeholders, with nightclubs and bars serving as potential sites of recruitment and sex trafficking. Other potential sites of sex trafficking activity may include brothels disguised as legitimate businesses, e.g., hairdressing salons, sewing services and restaurants.
Transnational sex trafficking activity may be linked to the smuggling of young women migrants searching for economic opportunities and jobs abroad. They may pass through neighboring countries, such as Benin and Mali, arriving in Senegal via a variety of transportation routes and bearing false identity documents.
Trafficking agents, networks, and prostitution rings target young female minors and women from within the region and across the ECOWAS space in West Africa. The perpetrators often promise the young women well-paid jobs abroad, only to confiscate their travel documents en route and force them into prostitution to earn back their freedom.
Read more about our work in Kédougou in
English (PDF)
or in
French (PDF)
.

Read a full report of CenHTRO's field work in Senegal, April 2022
in
English (PDF)
or in
French (PDF)
.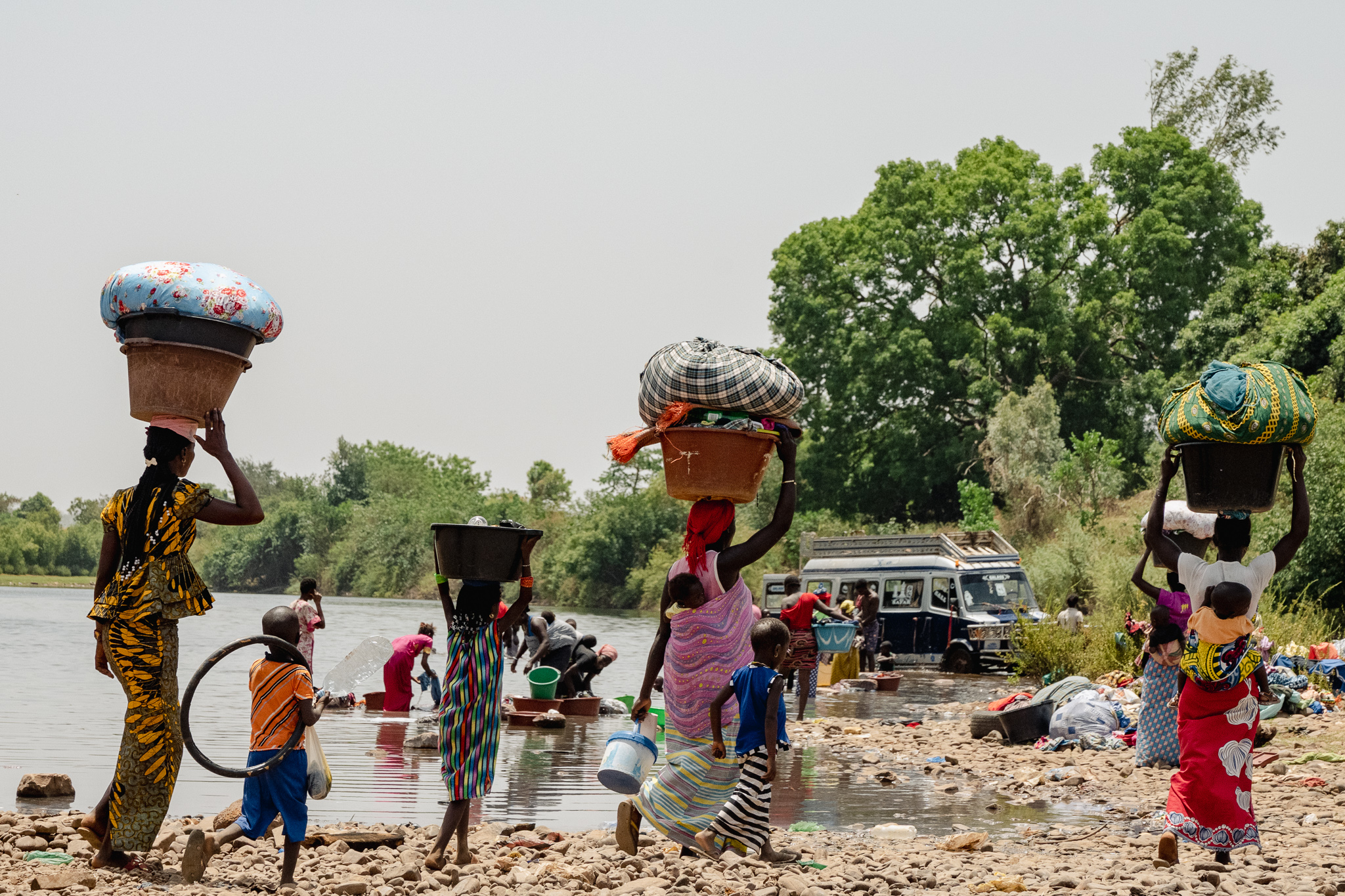 The work described in this article was funded by a grant from the United States Department of State. The opinions, findings and conclusions stated herein are those of the authors and do not necessarily reflect those of the United States Department of State.