CHILD SEX TRAFFICKING IN SENEGAL: DIMENSIONS, EFFECTS, AND SOLUTIONS
Wednesday, June 22, 2022
The following post was collaboratively written by the African Programming & Research Initiative to End Slavery (APRIES) Senegal Think Tank. As respected and accomplished Senegal-based experts in research, policy, and programming, the think tank adds nuanced perspectives that enhance and add critical relevance to APRIES' anti-trafficking projects. They serve as APRIES' eyes and ears in Senegal and will increase the impact and sustainability of our work.
The Senegal Think Tank publishes this writing, created with APRIES Senegal Country Coordinator Aminata Diagne Barre, to mark the 32nd celebration of the Day of the African Child on June 16, whose theme this year is "Elimination of Harmful Practices Affecting Children: Progress on Policies and Practices Since 2013." Senegal also celebrates National Child Week from June 16-23.
First instituted in 1990 by what is now known as the African Union (AU), the Day of the African Child commemorates the 1976 uprising in Soweto, South Africa, during which schoolchildren were massacred for demonstrating against apartheid-inspired schooling.
With this contribution, APRIES Senegal Think Tank intends to participate in this national and regional evaluation and search for solutions to improve the implementation of children's rights in Senegal, specifically in the area of sex trafficking.

By Aminata Diagne Barre, Fulbert Dioh, Khardiata Ndoye, Sadikh Niass, and Cheikh Sadibou Sakho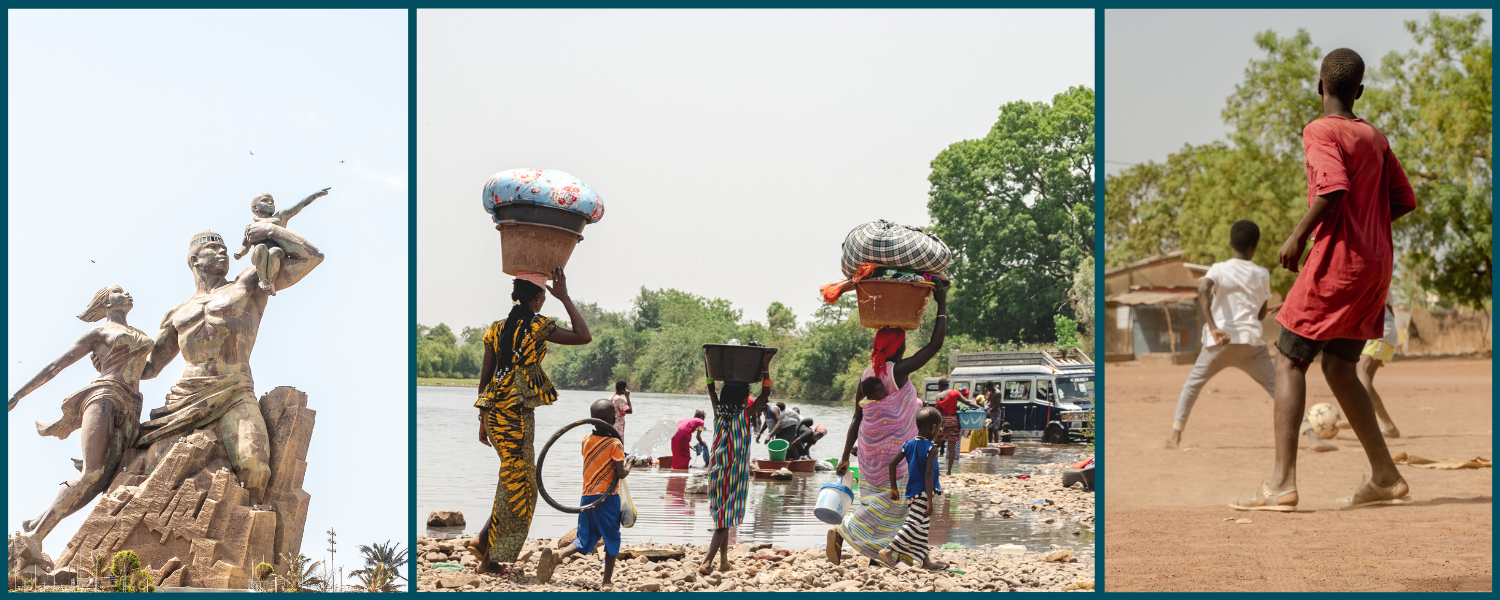 Is Senegal doing everything it can to protect children?

Senegal is a young country. Fifty-five percent of its citizens are under 20. Given the demographic weight of this vulnerable age group, Senegal has been engaged in creating an environment that protects human rights, especially those of children, for several decades. Supported across society, this effort aims to place the child at the center of how the country promotes and protects the fundamental rights of its citizens.

To this end, Senegal has signed and ratified almost all the international and regional legal instruments relating to the rights of the child, in particular the United Nations Convention on the Rights of the Child and the African Charter on the Rights and Well-being of the Child.

To combat child trafficking specifically, Senegal developed a national action plan to combat trafficking in persons, especially women and children. The government also signed the Economic Community of West African States and Economic Community of Central African States joint action plan, which commits member states to integrating TIP issues into their national and regional policies.

However, the protection of children remains a challenge in Senegal. Many significant gaps are yet to be addressed.

According to official statistics, 30% of children under 5 have no legal identity because they have not been declared to the civil registry. Female genital mutilation still affects 22.7% of girls aged 15-19. Child marriage also persists in the country (3.7% of girls aged 12-14 and 21.3% of adolescent girls). Additionally, despite Senegal signing international treaties prohibiting child labor, 24% of 5-17-year-olds participate in economic activity and domestic tasks, according to UNICEF.

It is also significant that:

More than 34% of children do not attend school (with disparities depending on the region).

Of the 180,035 talibés (children engaged in forced begging) counted in Senegal, many are often victims of physical violence.

Children continue to lack access to basic social services, despite efforts to improve access to safe drinking water, make electricity more available, offer more educational opportunities, and provide universal health care.

Quality of life and nutrition levels for children continue to deteriorate, likely due to inflation, growing unemployment, low incomes, and increasing poverty across the general population.
Senegal ratified the International Convention on the Rights of the Child 22 years ago. The country adopted the National Child Protection Strategy (SNPE) 9 years ago. Yet much remains to be done.
Several factors—economic, cultural, and religious—can explain this persistent problem. Most Senegalese families do not earn the minimum income necessary to meet their basic needs, like housing, food, and clothing. To survive, some families have employed the following survival strategies:
Rural exodus to find work (as a servant for the girls or as a mason, mechanic, shoemaker, car washer, shiner or others for the boys, to contribute to family expenses).

Sending children to live with someone outside the family (which poses risks of domestic servitude, physical violence or sexual abuse).

Placing children in a Daara (Quranic school), where children are may be forced to beg in the street and are exposed to physical or sexual violence.
Once a source of refuge and protection for children, the family nucleus is undergoing major disruptions, reducing its ability to protect children from violence, abuse, or exploitation.

Children today are exposed to harmful and compromising practices that hinder their development, as well as their physical and moral integrity.
Forced child begging, child labor, and sex trafficking are forms of human trafficking that Senegalese children are facing. This must be combated by any means necessary.

Fighting the scourge of child sex trafficking

Sex trafficking is one of the most prevalent forms of human trafficking in West Africa today.After ratifying the United Nations Convention against Transnational Organized Crime, known as the Palermo Convention, the first international legal instrument intended to combat cross-border crime and human trafficking, Senegal adopted a 2005 law repressing acts of trafficking in persons and similar practices. The law set up an institutional framework consisting of:

The National Unit for the Fight against Trafficking in Persons, especially women and children (CNLTP), which is responsible for elaborating, coordinating, and implementing the National Action Plan to Fight Human Trafficking in Senegal.

The National Coordination for Action against Human Trafficking and the Worst Forms of Child Labor (located at the Ministry of Family).

The Child Protection Support Unit (CAPE), placed under the supervision of the Ministry of Women.

The Department of Correctional Education and Special Protection (Ministry of Justice).

The Division for Combating the Smuggling of Migrants and Similar Practices (DNLT) which is an entity created in January 2018 within the Directorate of Air and Border Police (Ministry of the Interior).
However, sex trafficking remains a reality here. In some areas of Dakar, girls, including minors, engage in sex work, on behalf of third parties.The Government of Senegal has expressed its willingness to deal with this situation by ratifying international and regional instruments specific to the protection of children against sex trafficking, such as the optional Protocol to the Convention on the Rights of the Child on the Sale of Children, Child Prostitution and Child Pornography (November 2003), the Protocol to Prevent, Suppress, and Punish Trafficking in Persons, especially Women and Children (October 2003), and the African Malabo Convention on Cybersecurity and the Protection of Personal Data (December 2016).

The Penal Code of Senegal also punishes a few offenses relating to sex trafficking, in particular pimping, incitement of minors to debauchery, and the proposal of a sexual encounter with a minor online.In 2020, Senegal criminalized rape and pedophilia; it also enacted a 2008 law dealing with cybercrime. It has developed a National Action Plan on the Protection of Children Online (PEL) and subscribes to the African Program for the Prevention and the Fight Against the Sexual Exploitation of Children Online (ESEL).

In partnership with the Internet Watch Foundation, Senegal set up a portal for reporting and removing images or videos of sexual abuse of children disseminated online in June 2020. This portal allows all Senegalese citizens to denounce images or videos of children who are abused and offers an opportunity to participate in the protection of young boys and girls.Nevertheless, sex trafficking is of particular concern in the gold mining region of Kédougou, in southeastern Senegal, where young girls from across West Africa are brought under false promises of decent work but are instead forced to engage in commercial sex.

Apart from a few fragmentary studies, Senegal lacks official data on this situation. Initiatives are now underway to measure the prevalence of and counter this phenomenon.With the support of the United States Department of State Office to Monitor and Combat Trafficking in Persons (TIP Office), CenHTRO /APRIES carried out research in Kédougou on a sample of 561 girls and women aged 18 to 30 engaged in sex work, as well as individual interviews conducted with 68 victims or survivors of this phenomenon.The study is in the finalization phase.

Its preliminary results reveal, among other things, that:
The victims, mostly from Nigeria, are recruited at a very early age (sometimes as young as 12, according to some community actors).

Several of them arrived in Kédougou with false identity documents, with minors presented as adults.

Nearly half attended primary education and then dropped out due to lack of means to meet school costs.

Several of them lived in unfavorable living conditions before coming to Kédougou and left their countries of origin for reasons of social insecurity or the search for a better future.

While some knew from the start the nature of the activities they would carry out, others were surprised on arrival.
Once they arrive in Kédougou, they are subjected, according to the judicial authorities of Kédougou, to a kind of training to get them used to sex work, but also to physical attacks. Subsequently, they are informed that they must engage in commercial sex, to reimburse the cost of their transport and recover their freedom. Unfortunately, during this process they may get used to money they earn so that and even after their 'release' they may become self-employed or become 'recruiters.' Thus, many commercial sex activities are hidden by catering, hairdressing or small trade activities.

A particularly horrible aspect of child sex trafficking in Kédougou is evidenced by cases of death following intense sexual activity and violence that have been recorded by the court. Occasionally such cases are only discovered by medical personnel during postmortem investigations.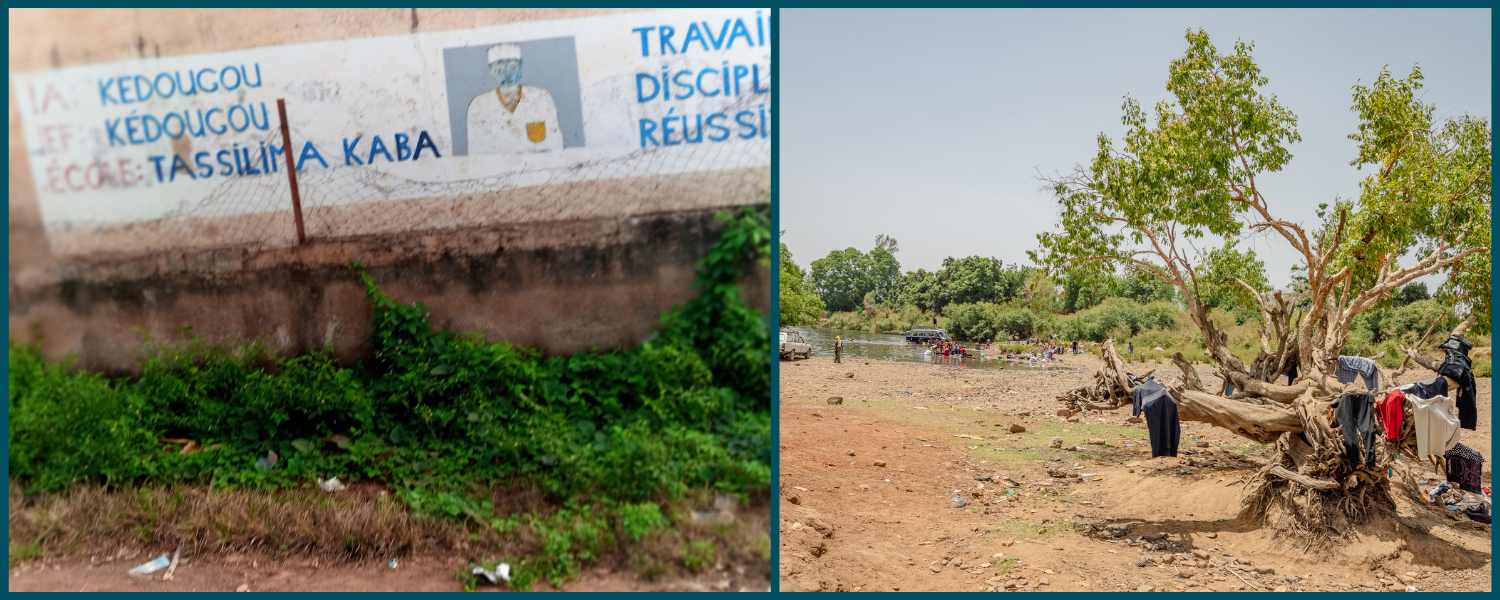 The long-term effects of child sex trafficking

Sex trafficking in Kédougou is a complex problem. According to local sources, girls as young as 12 have been identified as victims. In Kédougou, as everywhere in the world, sex trafficking negatively impacts child development; it also undermines national and regional development efforts.

Sex trafficking affects the lives of countless girls and boys and its effects are long-lasting and, in some cases, long-term. It deprives them of the right to the preservation of their identity, the right to education, health care, rest and leisure, and the right not to be subjected to degrading treatment or punishment. Children are exposed to violence in many forms, to sexually transmitted diseases, and unwanted pregnancies. Survivors become socially withdrawn and adopt avoidance strategies. In Kédougou, they have been described as evasive or even fearful, and often do not cooperate with social services or legal actors for fear of reprisals or fear of losing the little protection they enjoy with their traffickers. Overall, trafficked children are prone to anxiety, depression, and have low self-esteem; they can act aggressively or impulsively; and they can fall into addictive behaviors. As they age, they may experience emotional turmoil and are also more susceptible to developing various behavioral, physical or psychological disorders.

What are the solutions?

Sex trafficking is a major challenge that African governments must prioritize. We recommend the following strategies:
Initiate a broad awareness campaign on child trafficking across the ECOWAS region in order to sensitize parents and children on the risks of trafficking to which they are exposed, when they move from country to country.

Invite parents to be more vigilant and protective of their children.

Improve and strengthen policies for access to education for children and ensure their enrollment and retention in school.

Train local leaders on the phenomenon of child trafficking (monitoring, detection, alert, referencing).

Set up monitoring and alert systems at the community level.

Initiate development projects and income-generating activities for vulnerable families to promote socio-economic integration and minimize the risks and temptations for migration.

Focus awareness-raising efforts on strengthening social regulation mechanisms within communities.

Establish an appropriate legal and institutional framework.

Improve the care and protection of child victims of trafficking, and promote their socio-economic reintegration.

Improve knowledge and monitoring of child trafficking based on decentralized and flexible mechanisms.

Strengthen the operational, technical, financial, and human resources of the CNLTP.

Strengthen the capacities of law enforcement, magistrates, social workers, specialized educators and other actors in the criminal justice systems to deal with the dangers to which children may be exposed (including the electronic environment) to better apprehend traffickers or alleged perpetrators.

Ensure the reintegration of child victims of sexual exploitation by ensuring that public child protection services or NGOs are provided with the financial, logistical, and human resources guaranteeing their accommodation, recovery, education, and monitoring.

Strengthen cooperation between the administrative, judicial, and police authorities of the countries of origin of the victims.

Carry out a review of legislation at the regional level on the movement of people and goods.

Develop a unique and integrated national platform for reporting of child sexual abuse and exploitation.

Strengthen inter-ministerial cooperation by informing all relevant ministries about the role they can play in the fight against sex trafficking and by inviting them to be involved in the implementation of the National Action Plan to Fight against Trafficking in Persons.


—This article was funded by a cooperative agreement with the United States Department of State. The opinions, findings, and conclusions stated herein are those of the author and do not necessarily reflect those of the United States Department of State.
*References:
Directorate for Children's Right Promotion and Protection – Support Program for the withdrawal and socio-economic reintegration of street children
2022 projection of the National Agency for Statistics and Demography (ANSD -

http://www.ansd.sn

)
Harmonized survey on household living conditions" (EHCVM) published by ANSD in September 2021.
Report published in January 2018 by the National Agency for Statistics and Demography (ANSD)
UNICEF, Situation of children and adolescents in Senegal: Diagnosis and analysis, January 2018.
CenHTRO/APRIES-Study on the prevalence of sex trafficking in Kédougou
National Plan to Combat Child Trafficking in Benin
Mapping of Koranic schools in the Dakar region – Ministry of Justice – CNLTP -
Human Rights Watch report- "There is enormous suffering – Grave abuse against children in Senegal"