CenHTRO Film Screening at Ciné
Thursday, August 18, 2022
STORYTELLING SIERRA LEONE'S INSECURITY:
Filmmaker Barmmy Boy Documents Labor, Life, and Precarity in West Africa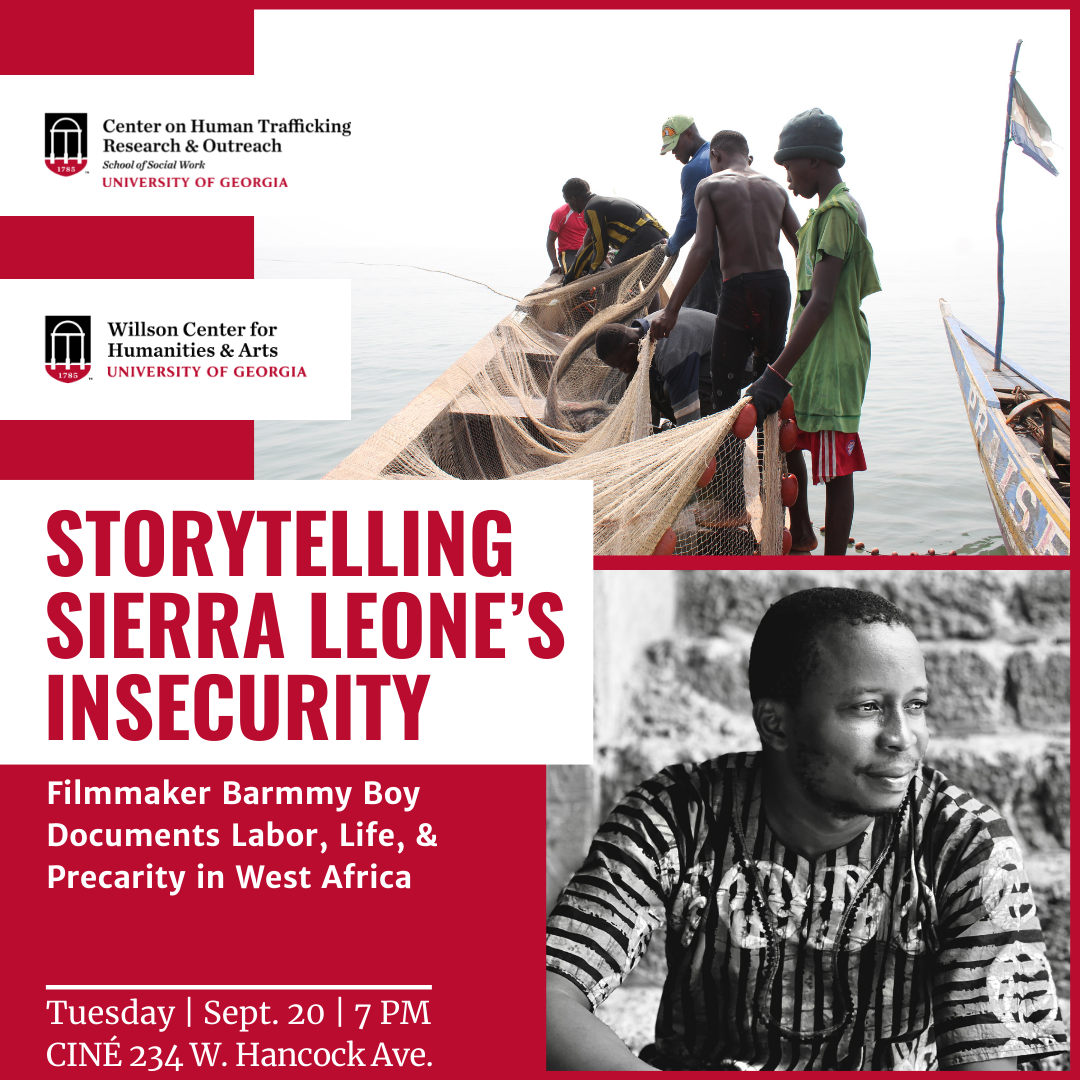 The Center on Human Trafficking Research & Outreach (CenHTRO) and the Willson Center for Humanities & Arts present a screening of short documentaries about human trafficking and child labor in Sierra Leone on Tuesday, Sept. 20, at 7 p.m. at Ciné (234 W. Hancock Ave.).
Directed by multimedia storyteller Barmmy Boy, the documentaries offer a clear-eyed portrayal of life in Sierra Leone and the vulnerabilities that can lead to situations of human trafficking and other forms of exploitation.
Following the screening, the Emmy and Peabody Award nominated filmmaker will take part in a Q&A. CenHTRO Director David Okech will also discuss how CenHTRO combats human trafficking in Sierra Leone and around the world.
"Child trafficking is a serious problem in Sierra Leone," Okech said. "These children are just like our children, and their potential is being compromised. It is important for all of us to pay attention, and these films help us do that by shining a light on the issue."
The event is free and open to the public.

RSVP on Facebook

UGA Master Calendar Event