New Sierra Leone Anti-Trafficking Project Assists Survivors and Prosecutes Traffickers
Tuesday, July 19, 2022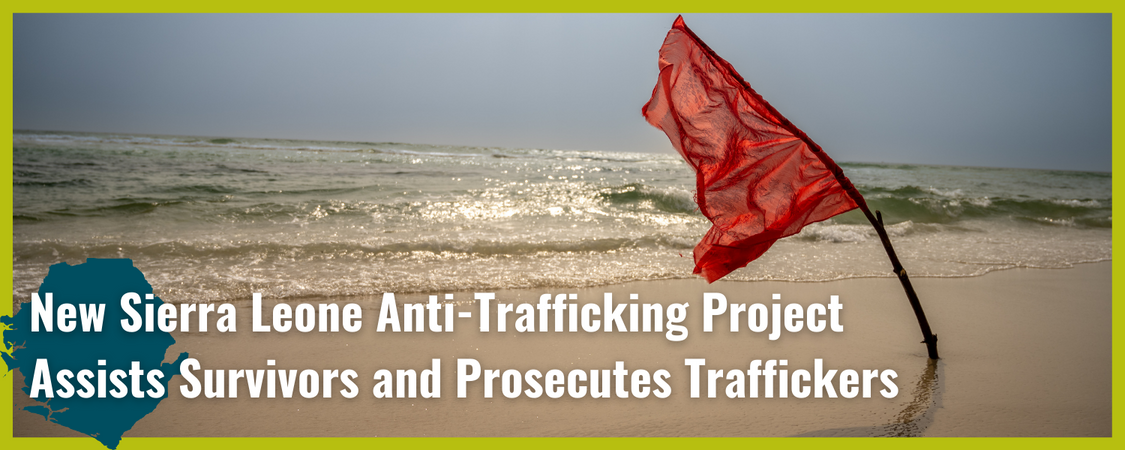 The Center on Human Trafficking Research & Outreach (CenHTRO) at the University of Georgia recently launched a new anti-trafficking project in Sierra Leone that will improve how the country's police identify and assist survivors and how its courts effectively prosecute traffickers.
The United Nations Office on Drugs and Crime (UNODC) is CenHTRO's implementing partner on the project, which was officially kicked off with a virtual event in June.
The project will enhance the capacity of Sierra Leone's law enforcement, prosecutors, and judges to respond to trafficking in persons (TIP) cases, employing the internationally recognized 4P approach—prevention, protection, prosecution, partnership.
The UNODC project is part of CenHTRO's African Programming & Research Initiative to End Slavery (APRIES) initiative in Sierra Leone that aims to reduce child trafficking measurably in the hotspot districts of Kailahun, Kambia, Kenema, and Kono.
"One of the goals of CenHTRO's baseline research in Sierra Leone was to identify policy and program gaps," said CenHTRO Director David Okech. "Our partnership with UNODC is a response to the identified gaps in policies."
The project goals and objectives are to:
Increase investigations and prosecutions of human trafficking cases, resulting in an increase in the number of cases detected and victims protected.
Develop an in-depth assessment of the criminal justice response to TIP in Sierra Leone, which will allow UNODC to tailor project activities to the real needs of criminal justice practitioners.
Organize training workshops and activities to enhance the capacity of law enforcement officers and judicial authorities and provide them with all the necessary tools and information to identify cases of TIP, refer victims to appropriate service providers, and prosecute traffickers.
The kickoff event on June 29 allowed CenHTRO and UNODC to introduce the project to key law enforcement and judiciary stakeholders who are involved in implementing the project, and foster future collaboration and communication between all parties. Stakeholders provided the following feedback:
CenHTRO and UNODC should engage and involve stakeholders whenever possible, communicating with prosecutors, judges, and law enforcement officers during early stages to ensure ownership and sustainability of the project.
CenHTRO and UNODC should begin plans to scale up the project to other districts in Sierra Leone to benefit a larger number of communities.
Attendees included Sierra Leone Chief Justice Desmond Babatunde Edwards, Principal State Counsel Ahmed Bockarie, Deputy Inspector General of Sierra Leone Police Elizabeth Turay, Paul Stucky and Albert Momoh from the US Embassy, and UNODC staff.
CenHTRO's Sierra Leone Program Manager Aicha Traoré coordinated the kickoff. CenHTRO was also represented by Assistant Director Claire Bolton and MEL Coordinator Rebecca Poon.

The work described in this article was funded by a grant from the United States Department of State. The opinions, findings and conclusions stated herein are those of the authors and do not necessarily reflect those of the United States Department of State.