CenHTRO Announces Five-Year Strategic Plan
Thursday, January 27, 2022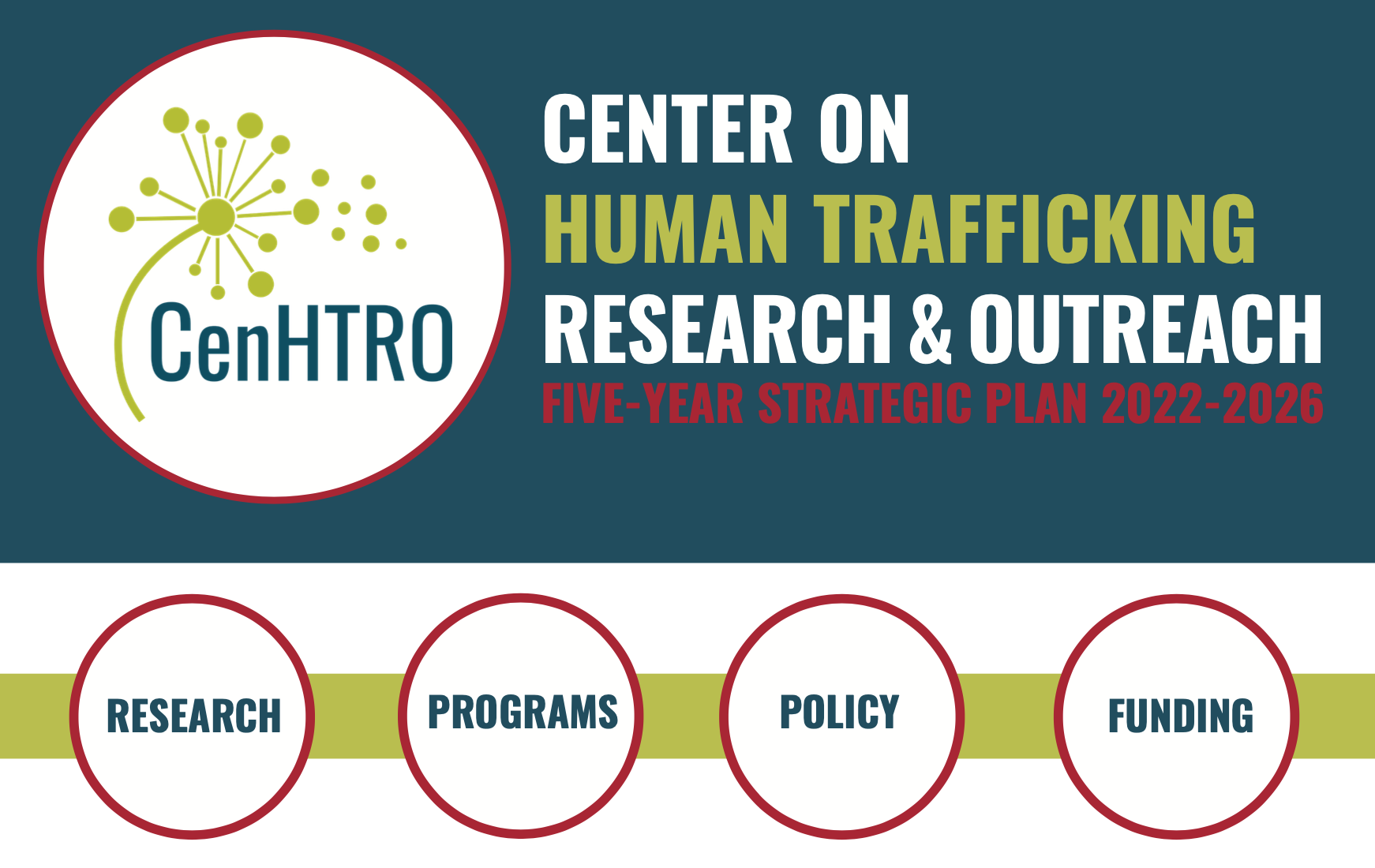 CenHTRO's Five-Year Strategic Plan, facilitated by the J.W. Fanning Institute for Leadership Development, will serve as a blueprint for our global anti-trafficking work going forward.

"The CenHTRO 2022-2026 Strategic Plan is a product of stakeholder engagement within and outside the University of Georgia, including participation with our partners across the globe," said CenHTRO Director Dr. David Okech. "The main foci of research, programming, policy, and funding are central to effective counter-trafficking efforts. CenHTRO is honored to provide global leadership in the field of human trafficking research and interventions. Our staff, faculty, and graduate students look forward to partnering with others in fulfilling the strategic plan's goals."

The plan, available on our website now (PDF), is built upon four pillars: research, programs, policy, and funding. Its actions revolve around the objectives of increasing partnerships, building capacity, training researchers, and effectively communicating our work.



"Enhancing communication is a key priority, especially around training and capacity building," said Dr. Nathan Hansen, APRIES Intervention Coordinator and professor in the College of Public Health at UGA. "Often, researchers don't know how to reach practitioners and policy makers to communicate findings that may influence decision-making, or to find key areas that need more research. And on the other hand, practitioners and policy makers often don't have access to up-to-date scholarship that could inform practice and policy. Thus, bringing our partners together and assisting in developing bi-directional communication is critical to this work."

CenHTRO Associate Director Dr. Claire Bolton added: "The Strategic Plan reflects CenHTRO's core values, such as genuine, creative, and rigorous partnerships in the places where we work. It also showcases our dedication to advancing anti-trafficking research and using it to impact policies and programs."